Find Your Voice Gift Pack: No more hiding. No more holding back. Get your FREE Find Your Voice gift that will instantly boost your confidence, bypass perfectionism and help you speak your truth!
I'm so happy to connect with you!
I'm Brenda MacIntyre and my indigenous name is Medicine Song Woman. I'm here to help you bring out your playfulness, edge and inner rebel, so you can live a life brimming with soul-satisfying expression.
My passion and spiritual gifts come from over 30 years of singing my soul out on stage, 18 years of helping women find their voice, and 7 major spiritual awakenings that began when I was 7.
I've had the pleasure of sharing the stage with Rev. Michael Beckwith, Shakti Gawain and New York Times Best-Selling Authors Gregg Braden, Dr. Joan Borysenko and the late Dr. Emoto, among others.
I've risen out of multiple Dark Nights of the Soul to re-create myself and my life anew, so that I can help you re-awaken into the power of who you are becoming, and express that beautiful being with confidence and radiance.
FUN FACT: Besides singing and speaking, Brenda's favourite sources of Joy are her daughter, her 2 cats, old school reggae and spiritual playtime with her sisters.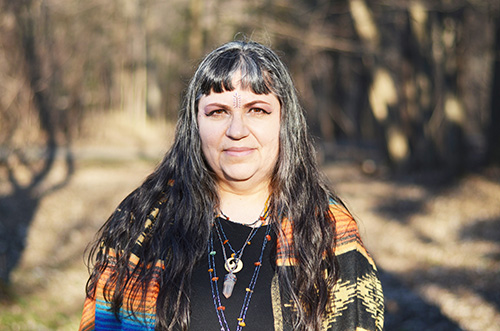 My journey with grief began when I was just 15. We all grieve differently and every loss is different. Sudden violent deaths are way up there on the devastation meter, whereas death by natural causes can be not as difficult to deal with. But again it depends on who you are, your life experiences and how you deal with hardship and heartbreak. I know grief can be confusing and hard to manage. Please don't deal with it alone. Find friends, or maybe an organization, therapist, counsellor, elder… whoever feels right for you.
read more